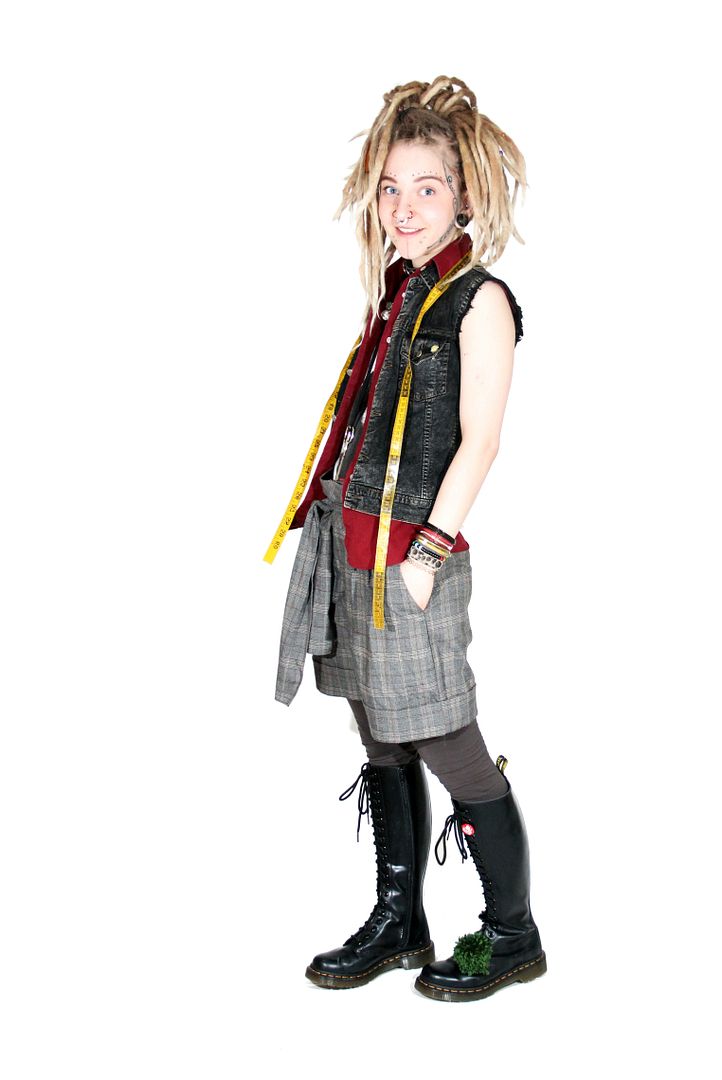 With a strong belief that every body is beautiful, Audio Helkuik creates accessories and clothing for any gender.  While there are often both masculine and feminine aspects to Audio's work, there's an intentional disregard for traditional gender norms in dressing and accessorizing.
Audio Helkuik went to the University of Nebraska--Lincoln for Textile & Apparel Design.  After years of costuming in theater, they blended their schooling in fashion design and work experience in theater to start a clothing brand for the brave.  
All items are handmade in Audio Helkuik's Omaha, NE studio with an emphasis on quality and craftsmanship.